I'm a firm believer that yummy desserts don't have to be time-consuming or complicated. Case in point: these Heath bar blondies. They took me almost no time to whip up, and the end result was just insanely good—crispy toffee and chocolate pieces scattered amidst dense, chewy blondie goodness. Does it really get better than that?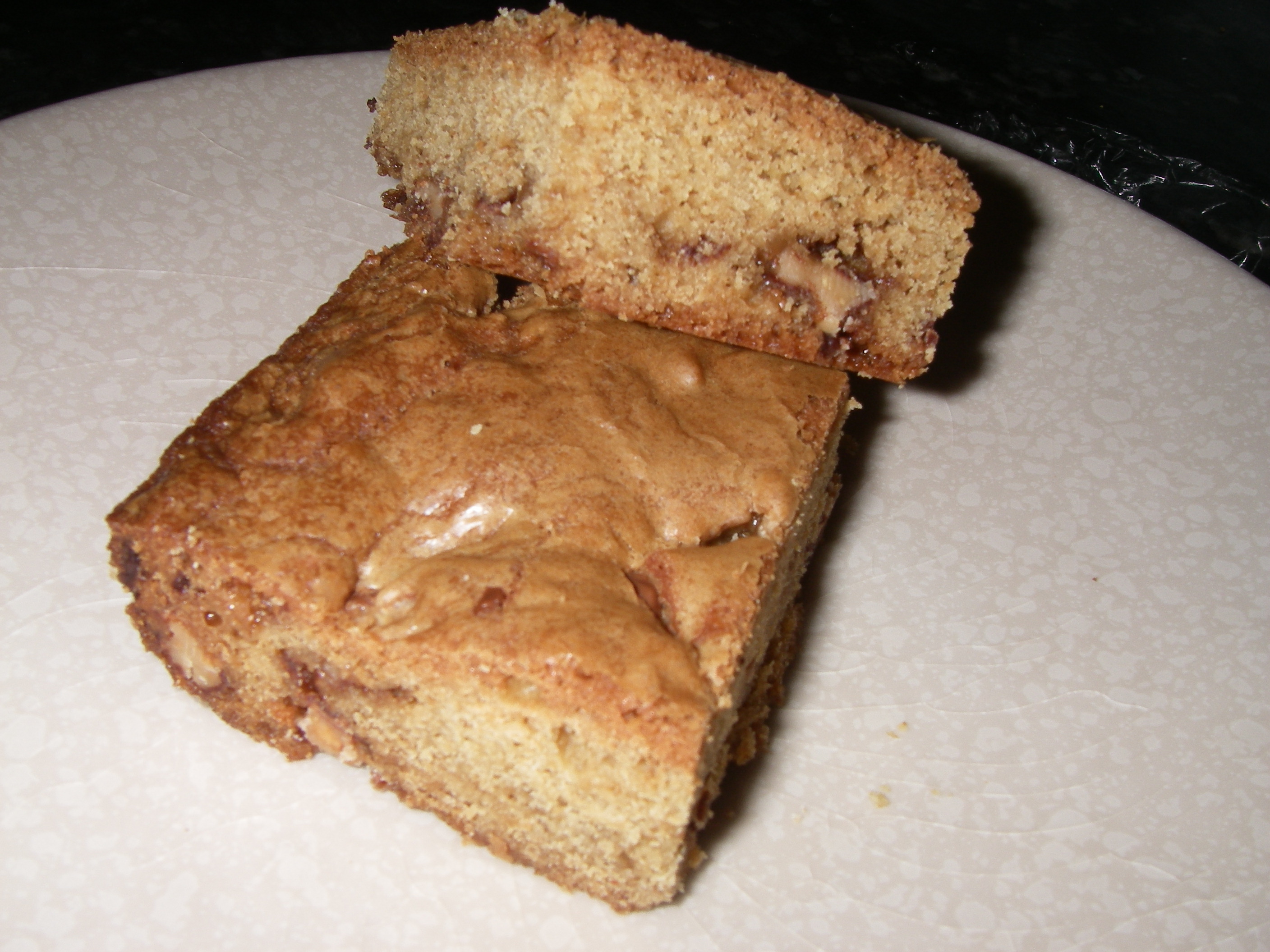 Heath Bar Blondies
Recipe from Lovin From The Oven (a great site, by the way – check it out)
Ingredients:
1 cup AP flour
1/2 tsp baking powder
1/8 tsp baking soda
1/2 tsp salt
1 cup brown sugar
1/2 cup melted butter
1 large egg
1 tsp vanilla
1 cup coarsely chopped Heath Bars
Method:
1. Preheat your oven to 350 degrees and grease an 8×8 baking pan.
2. Mix or whisk together the brown sugar and melted butter until well-combined.
3. Whisk in the egg and vanilla.
4. Add the dry ingredients to the batter and mix until well-blended.
5. Stir in the chopped-up Heath pieces.
6. Bake for 30-35 minutes, or until an inserted toothpick comes out clean.
7. Let the blondies cool completely in their pan before cutting into them.